Meet Rob
Schedule Your Estimate
See What We Build
Welcome to Park City Woodworks
Welcome to Park City Woodworks, where custom creations are the heart of our business. Park City Woodworks specializes in custom kitchens and remodels, custom home office, built-ins, interior and exterior doors, custom closets and bathroom vanities. We use master craftsmanship and the highest quality products, always.
When you're planning to build a new home or remodel an existing one, your cabinets can truly influence the entire home. They can BE the decor, or simply complement it. They can hide your treasures, or show them off. One thing is for certain...they should be functional and durable, yet reflect your style and the spirit of your home or office. The beauty of Park City Woodworks custom cabinetry is the versatility and creativity we offer.
Whether you are finally completing that kitchen remodel, expanding your home office, or building your dream home, Park City Woodworks will listen and create. And whether your style is mountain rustic, shabby chic, or contemporary and modern, Park City Woodworks can make your vision and dream a reality.
Learn More About Us
Photo Gallery
Park City Woodworks
View Gallery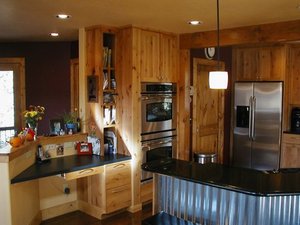 Park City Woodworks
View Gallery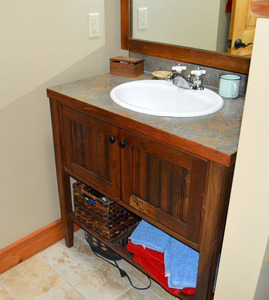 Park City Woodworks
View Gallery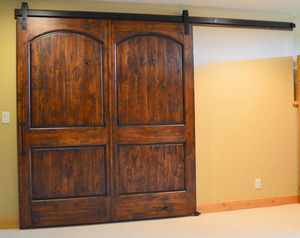 Services Guide
Custom Kitchens
Kitchen Remodeling
Custom Home Office
Custom Built Ins
Bathroom Vanities
Interior & Exterior Doors
Commercial Work
Furniture Repair
Refacing
Custom Closets
Custom Furniture